Anger Management Therapy – Do You Need It?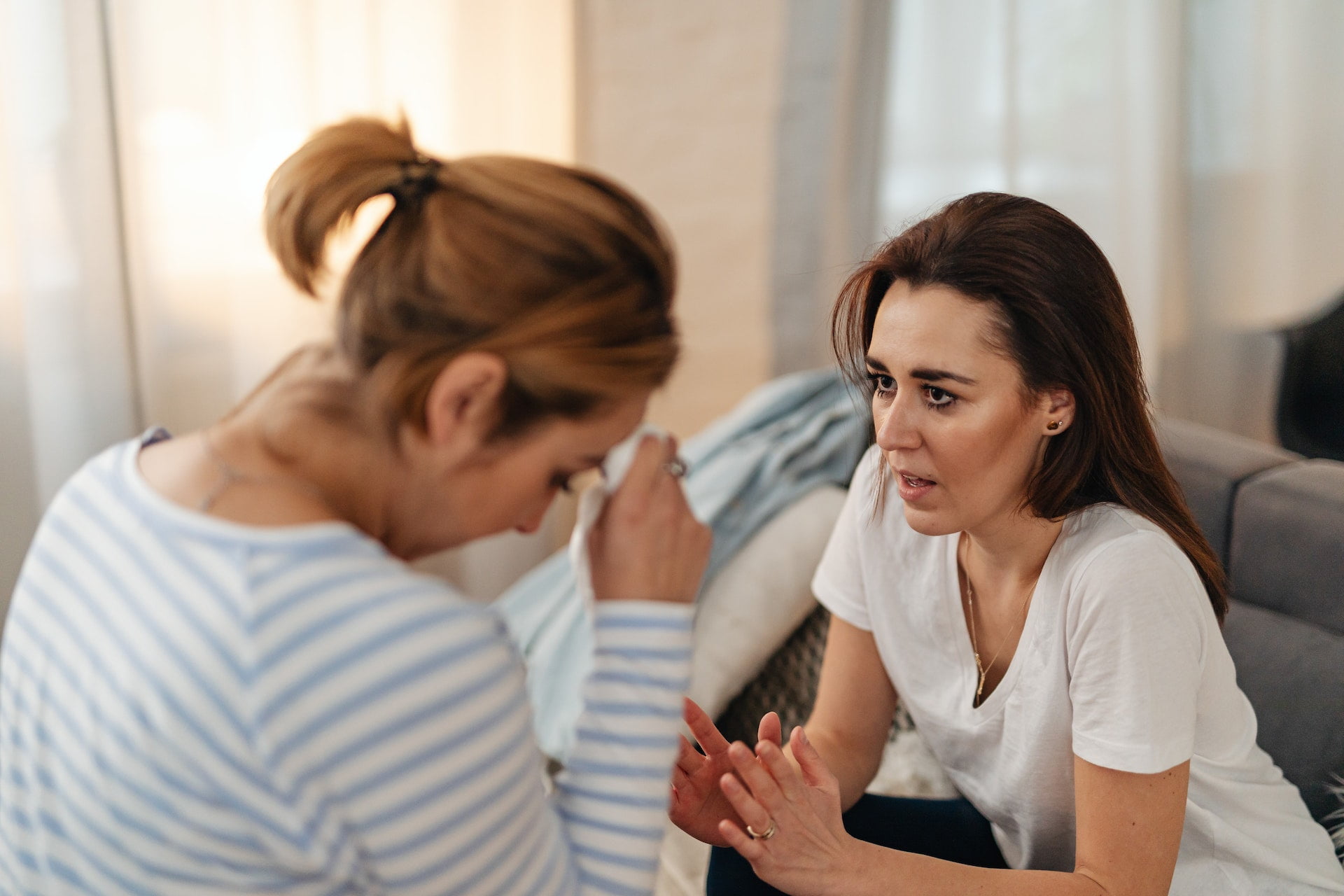 Anger is always a difficult emotion to control. Everyone experiences anger throughout life and most people develop the skills needed to control their strong emotions effectively over time. However, if you believe your skills aren't quite up to par, you may want to consider anger management therapy. Therapy can help you identify the root causes of anger and develop coping mechanisms and new perspectives to help manage it. A good therapist will also help you minimize the impact of your anger.
What is Anger Management Therapy?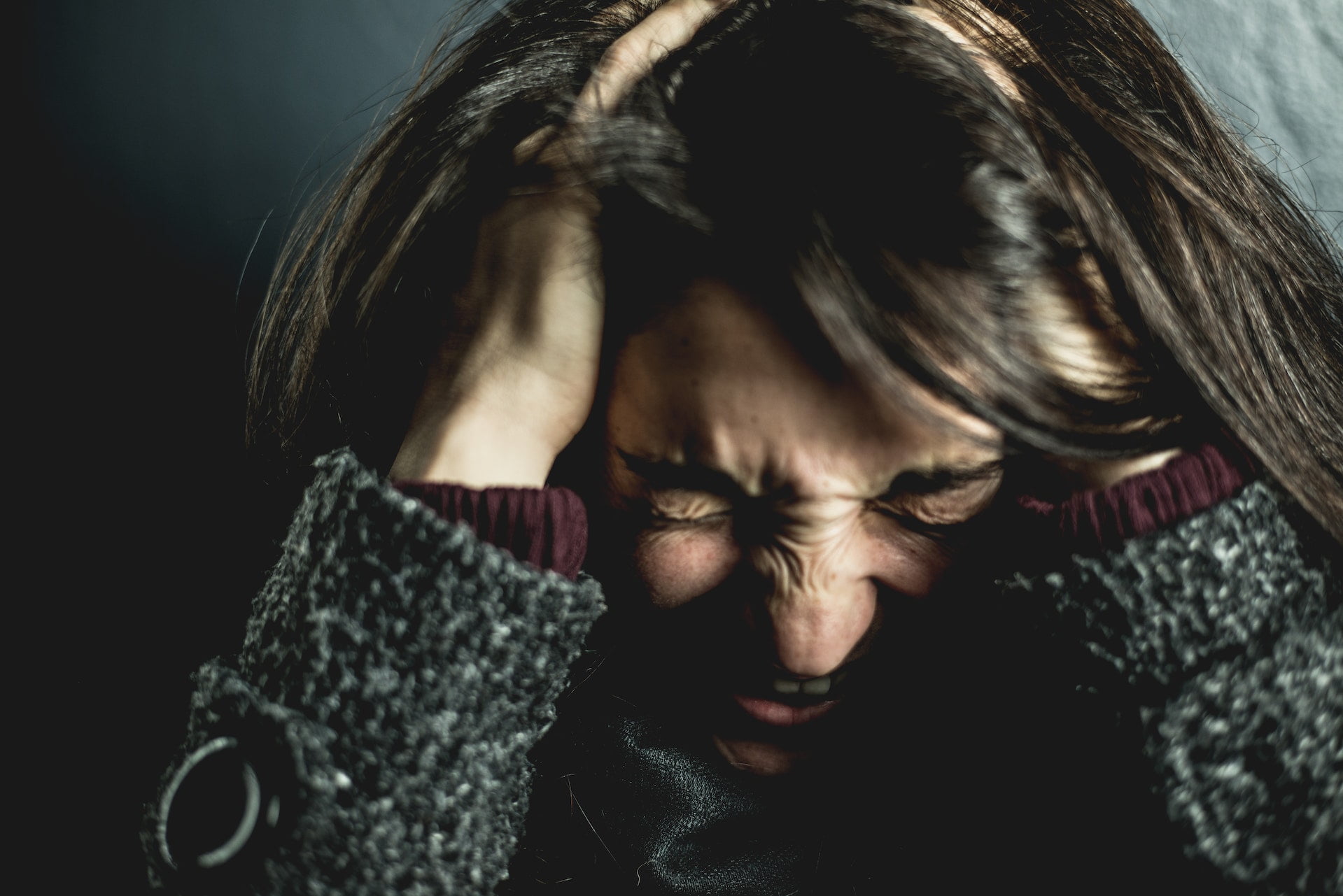 Anger management therapy is offered by a therapist with qualifications and experience in this field. An expert will know how to approach different triggers, identify underlying causes, and help you develop better mental stability.
Anger management is an effective and essential tool if you struggle to contain your volatile emotions. The last thing you want is for you anger to have an impact on your personal and professional life. A trained counselor will know how to get you back on the right track through proven methodologies and comprehensive investigation.
Anger management is a gradual process that shows its effects over time. With patience, effort, and commitment, you should be able to regain control over your life.
What are the Signs that You Need Anger Management?
Anger is a natural emotion and some people are more prone to it than others. That can make it difficult to understand whether you have any anger management issues or whether your emotions can be managed without professional assistance. Here's a look at some of the most common signs that you're struggling with anger management:
Hurting Others – Hurting someone physically or mentally is never okay. Most people never intend to hurt others and can control this impulse. If they slip up they are usually able to realize it, accept responsibility, and make corrections. If you're hurting others and can't seem to control the impulse, you may need anger management help. A professional will help you understand the true source of the anger, work through it, make adjustments, and weaken its influence on you.
Feelings of Regret – Most people don't really intend to hurt others and often feel guilty because of their momentary lapse in self-control. If you end up often regretting things you say or do in anger, you may benefit from working with an anger management therapist.
Feelings of Regret – Most people don't really intend to hurt others and often feel guilty because of their momentary lapse in self-control. If you end up often regretting things you say or do in anger, you may benefit from working with an anger management therapist.
Anger at Minor Issues – Most people have a long fuse that ignites their anger. It is rare for people to become angry at small things like a casual comment or being late to a meeting. If you feel like you're on a hairpin trigger and get angry at every small thing, you should consider speaking with a therapist. Your anger in those moments will probably make more sense once the professional in anger management helps you identify root causes.
Developed Suddenly – Sometimes people develop anger issues suddenly in response to a trauma or unusual circumstances. For example, soldiers struggling with PTSD sometimes also develop anger issues. If the lack of emotional control develops suddenly in response to trauma or other such concerns, seeking professional assistance can help.
These are some of the most common signs of anger management problems. Other signs include mood swings, stubbornness, unreasonable behavior, etc. If you or your loved one experience these issues, speaking with a therapist is an efficient way to figure out what is happening and get relief.
Why do people struggle to control their anger?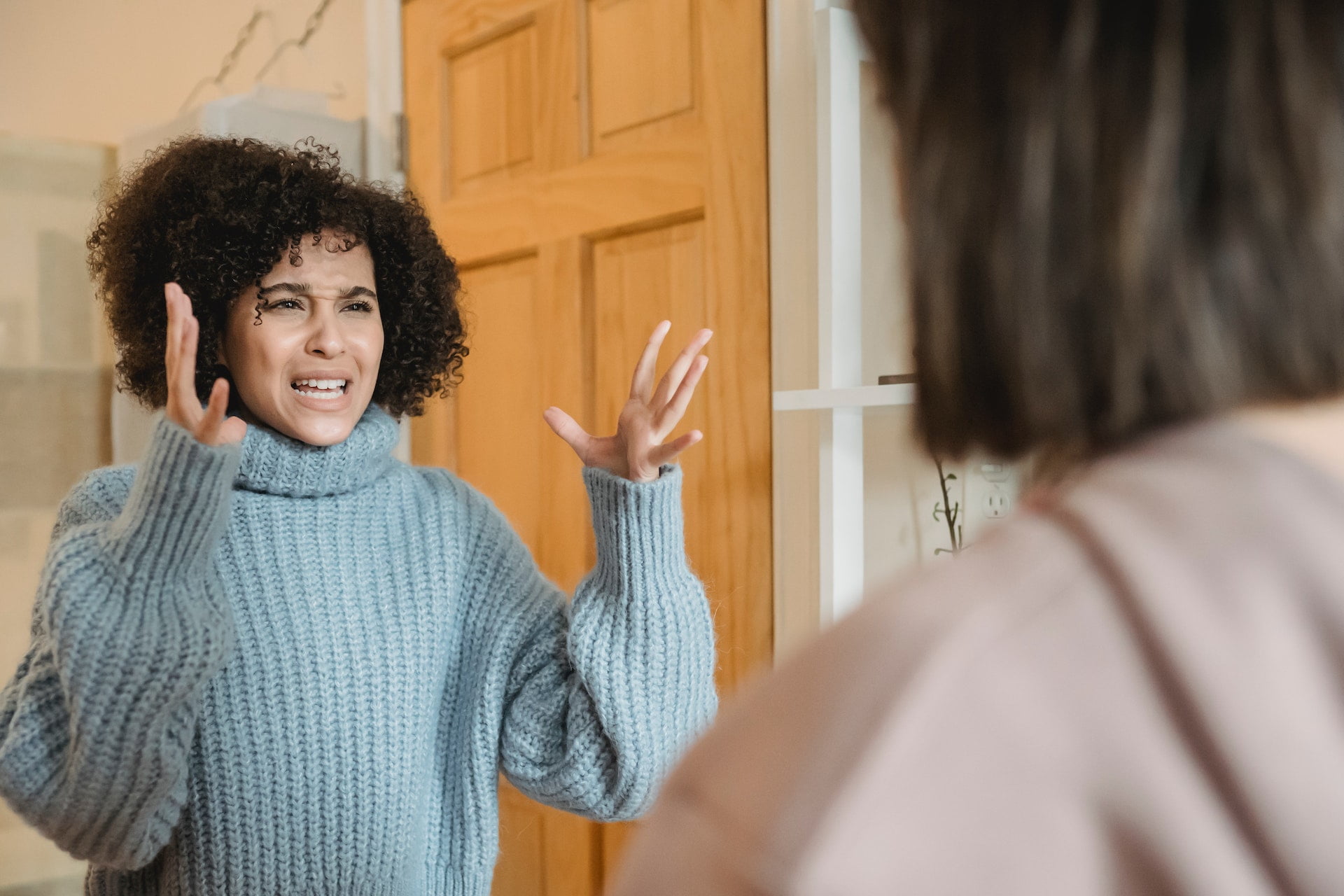 There are many different reasons this can happen. It's important to note that just because someone struggles to manage their anger it doesn't mean they are bad or that they intend to say hurtful things.
As stated above, sometimes traumatic events can cause issues with anger management. For others it may be that issues in their environments have been adding up over time? Some people are just stretched too thin and feeling overwhelmed.
The reality is that most people who struggle with anger are actually feeling attacked and defensive. This comes up a lot in interpersonal romantic relationships. When couples get into heated arguments that means that communication has already broken down to the point that neither person is really in control or thinking as they normally would. Emotions are heightened and reactions are sometimes blown out of proportion.
In these instances sometimes one person or the other may say some mean or hurtful things in anger. When this happens it is usually because they are feeling attacked by the other person and their instincts take them to that defensive place in which they lash out. When this happens couples often tend to forget about the reason why they were arguing in the first place or the mechanics of their broken down communication and instead make the discussion all about the mean or hurtful thing that was said in anger.
The one who has the hurtful comment or raised voice directed at them will often feel shocked and victimized by the other. There is a natural temptation to lean into that feeling and see your partner as an abuser. It's important in that moment to pay attention to the culture of your communication and look for ways in which you might be contributing to the circumstances. Perhaps you aren't losing control of your anger or saying hurtful things but you might be saying and doing other things that your partner perceives as an attack. In these cases anger management helps but couples counseling is also very advantageous.
This may not be a popular idea but if you are in an argument with your partner it means that you are a participant in the breakdown of communication. It's best to take a previously agreed upon break at these times. If you choose to continue participating in the argument just know that your partner's defense mechanism might take them to the place in which they end up lashing out. Recognize that people say and do stupid things during arguments and it typically isn't a good idea to take anything anyone says too seriously. If your partner wants to apologize and walk back something they said in an argument why not let them?
What to Expect from Anger Issues Therapy?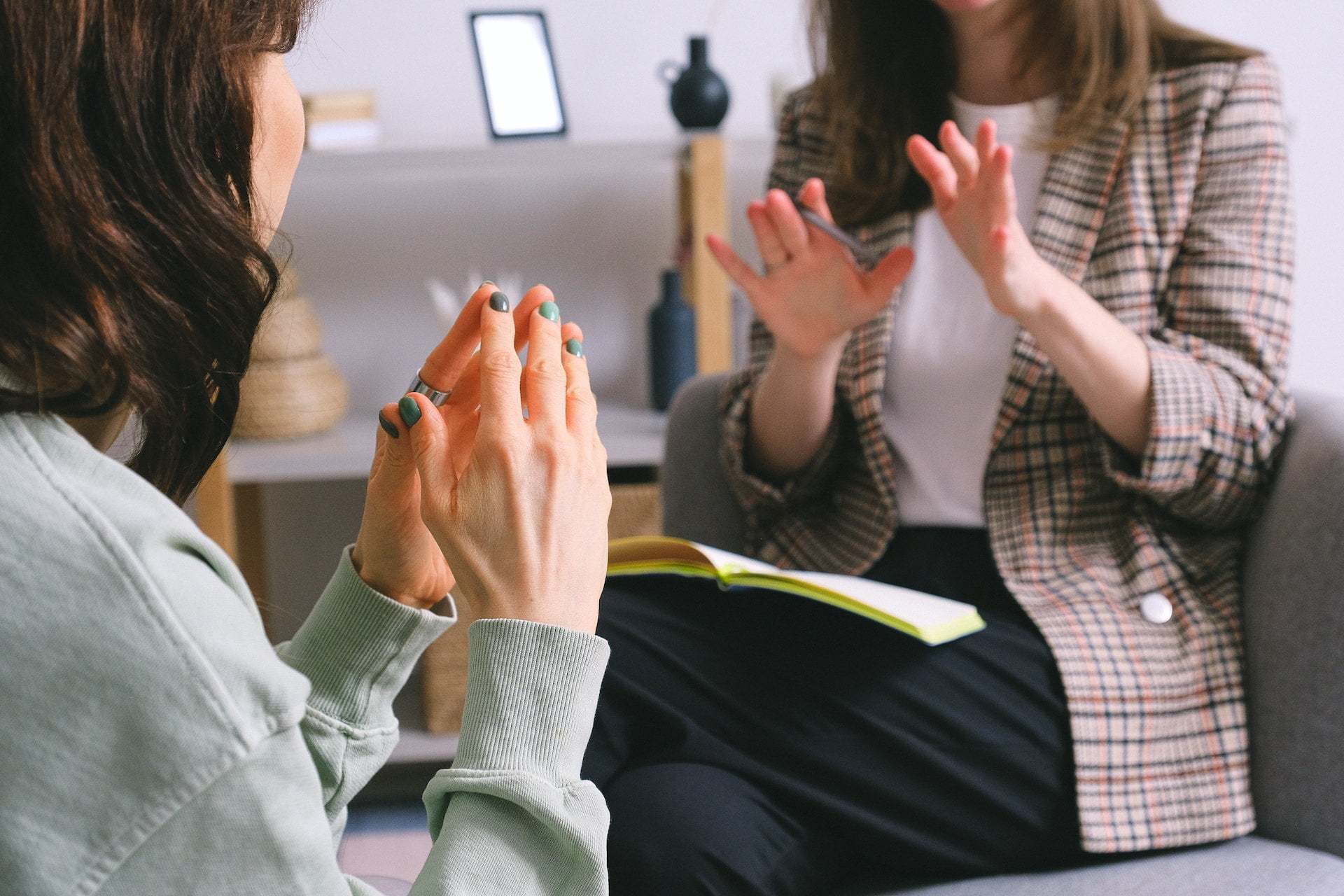 Every session with every therapist is different. Everyone has their own style of approach and most therapists will alter their approach according to their client's needs. Here's a look at some of the most basic things you can expect from therapy for anger management:
Understanding You – The therapist will spend the first few sessions understanding you and your personality. They will ask a few leading questions and discuss your general expectations from therapy, etc. This helps lay down a foundation to set some goals and improve the overall quality of the sessions.
Understanding the Cause – Most people experience anger management problems because they have underlying issues like unaddressed trauma or something similar. Understanding the cause of a problem is the first step to treating it effectively. An anger management counselor will have a much better chance of helping you because they are trained to find the cause and they have experience helping others sort out the roots of their anger.
Understanding Solutions – Solutions or coping mechanisms can help you manage your anger effectively. These solutions are usually a series of proactive measures you can take to avoid anger issues and ways to handle the issue once you do become angry. Coping mechanisms can help you deal with your volatile emotions before they can harm anyone. Sometimes the solution will involve a loved one such as going to couples counseling and coming up with some customized simple rules for arguments.
A good anger management therapist will help you regain control over your emotions and avoid any harmful outbursts. While speaking with a therapist can be a difficult choice to make, it can have a big impact on the overall quality of your life.
FAQS