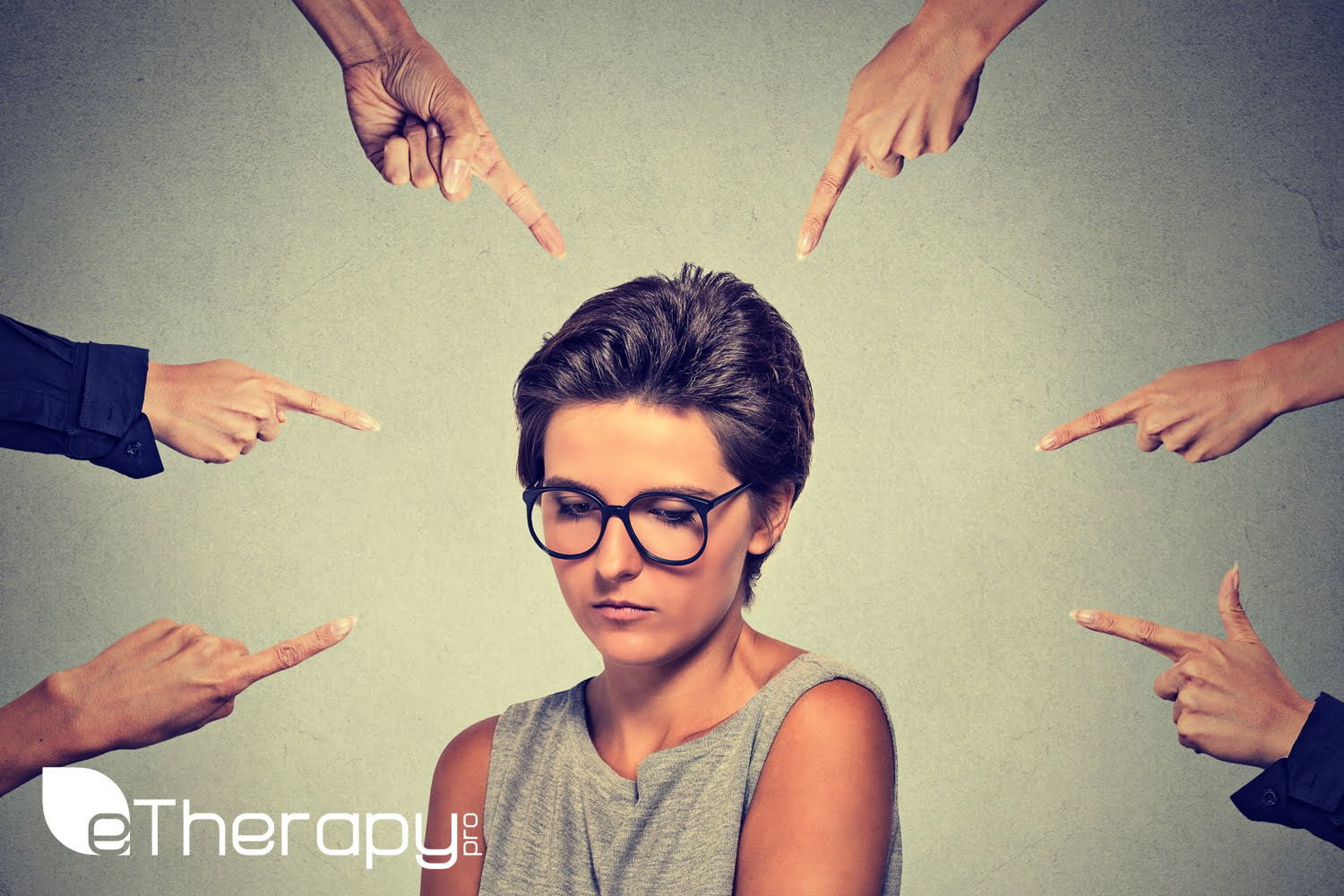 Many people are nervous when meeting new people, or speaking in public. There are very few people that actually enjoy the idea of speaking in front of a crowd, whether for work or your best friend's wedding. This is a typical response of mild anxiety that in some ways helps you as it can let you know how important it is and motivates you to prepare and practice. This is not Social Anxiety Disorder.
Social Anxiety Disorder, also called Social Phobia, is debilitating anxiety that reaches a point where it interferes with daily life and actively prevents a person from doing normal day-to-day things, like taking the bus, speaking when called on in class, or talking to their boss. This anxiety disorder will keep a person home from work, they will avoid going out, and will work actively to minimize any social contact they have.
Although the causes are not clear, the experience is generally similar for most people with this disorder. They are extremely fearful of standing out and being judged. They have a negative view of themselves, are certain they will be viewed negatively and receive some type of punishment for it. They feel like they are on the spot, or on display at all times, and people are always watching them and judging them. From all this they will actively avoid social situations as much as possible.
What the anxiety feels like and how they respond to it similar to other anxiety disorders, but there are some symptoms specific to this particular disorder. The  signs and symptoms of social anxiety can include:
Blushing, sweating, or trembling
Rapid heart rate
Mind goes blank, leaving you unable to respond to others
Feel nauseous or sick to the stomach
Rigid body posture
Make little eye contact
Speak with an overly soft voice
Find it scary and difficult to be with other people, especially those they don't already know, and have a hard time talking to them even though they wish they could
Very self-conscious in front of other people and feel embarrassed and awkward
Very afraid that other people will judge them
Stay away from places where there are other people
Anxious or fearful when thinking of, or discussing, social situations
Desire to stay as "invisible" as possible in social situations
It's easy to see there are some more standard signs of anxiety in there, like worry, stomach reactions, rapid heartbeat, but there are also more specific responses like the meekness, the desire to become invisible in social situations, and always feeling in the spotlight. This is a painful experience over and above simple shyness.
This illness limits some of the basic human needs, hindering work, and cutting a person off from friends and family. It is painful, but it can be treated. Reaching out for help is the first step, and as with the other anxiety disorders, the sooner treated, the better the prognosis.  Social anxiety disorder can be effectively treated by mental health professionals such as a therapist, psychiatrist, or online counselor.
An online counselor maybe the best solution for a person suffering with social anxiety. Online therapy programs allow a person to communicate with a professional from the comfort of home, without the need to travel, or deal with a busy office.
Talk to an Expert about Social Anxiety Today! Start a trial of online counseling.
Disclaimer:
The views and opinions expressed in this post and any associated articles are those of the authors and do not necessarily reflect opinions or policies of eTherapyPro. These posts and articles are shared for your enjoyment and consideration. Read them or not at your sole discretion and liability. They are not intended to replace counseling services rendered by licensed professionals. Consult with your counselor before implementing any content from these articles into your life.