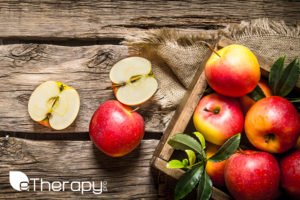 Eating disorders have a big impact on a patient's quality of life and overall well-being. It is common for people with eating disorders to develop additional mental health issues and physical ailments if their condition is left untreated. However, these patients rarely seek help, often because they don't want anyone to know about their disorder and they are ashamed of it. e Therapy Pro is committed to giving afflicted individuals more options. You can seek out eating disorder therapists on our platform and get the compassionate aid you need. Here's a look at the step-by-step process of how to get assistance:
1. Complete an Online Questionnaire
The first step is to complete an online questionnaire and answer all of the questioned as honestly as you can. The questionnaire only needs 5 to 10 minutes of your time and includes 14 questions. There's no pressure and the entire process is completely anonymous so you don't even need to mention your name, age, location, or other such identifiable information.
2. Message From the Counselor
Once you have answered all of the questions, our system will match you to an appropriate counselor. These experts will have knowledge and experience in the relevant field and will be able to help you overcome your issues. If you have an eating disorder, we will make sure one of our eating disorder therapists contact you. You can simply start a conversation and discuss your concerns with them.
3. Different Modes of Communication
Different people have different preferences when it comes to modes of communication. For example, some people are more comfortable with text messaging and will avoid video or audio calls. Some people don't like typing out their feelings and are more comfortable with speaking on phone calls. Some patients need face-to-face interaction to get on the right track towards healing. eTherapy Pro provides clients with options so they can choose what works for them.
4. Quick Message
Most online counseling platforms take some time to assign counselors, which can be stressful. eTherapy Pro has more active and engaged professionals. Most clients are contacted within a day and can start their therapy sessions without any delay.
5. Free Trial
There's no one-size-fits-all when it comes to therapy. What works for others may not work for you, which is why it is important to explore your options carefully. Patients with eating disorders deserve the most compassionate and consistent support. They also deserve to connect with their therapists and establish a bond of trust with them. Our platform offers three days of a free trial. You can attend a few sessions with the assigned therapists, determine whether they are a good choice, request changes, and just explore our platform. After the three trial is over, you can determine whether you want to continue the service or explore other options based on your personal experience.
Our eating disorder therapists are qualified, experienced, and accepting. They will not judge you or criticize your decisions. Their goal is to explore your condition and then help you heal.
If you have been experiencing Depression please start a FREE trial of online counseling and get help today.
Disclaimer:
The views and opinions expressed in this post and any associated articles are those of the authors and do not necessarily reflect opinions or policies of eTherapyPro. These posts and articles are shared for your enjoyment and consideration. Read them or not at your sole discretion and liability. They are not intended to replace counseling services rendered by licensed professionals. Consult with your counselor before implementing any content from these articles into your life.