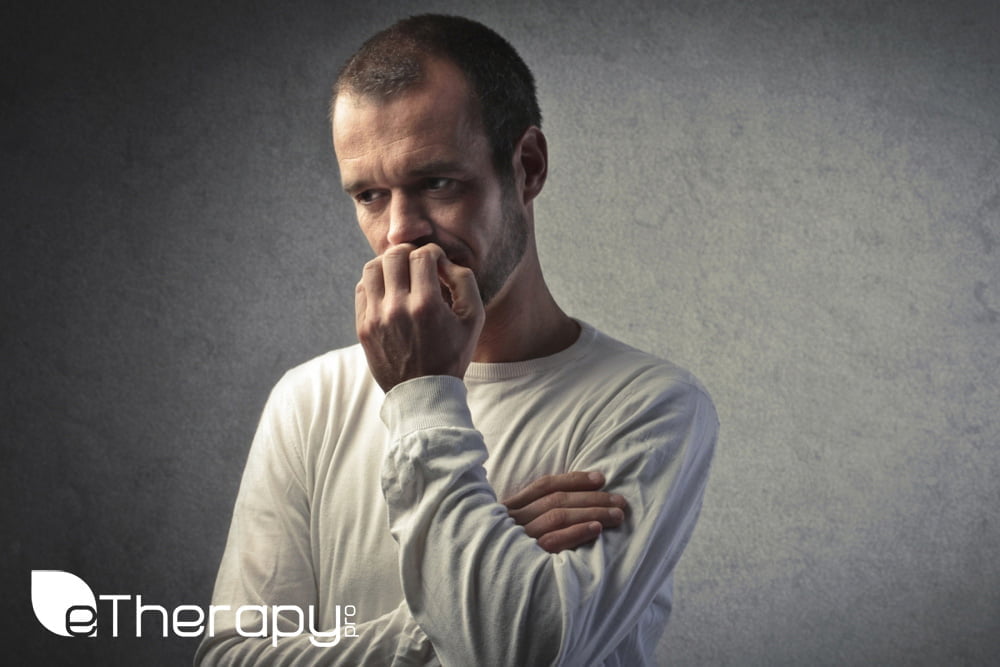 When you're struggling with anxiety, it is important to seek help. Going through the ailment alone doesn't benefit anyone and will only have a big impact on your life. Fortunately, you don't need to visit a local therapist's office directly to get help. You can seek anxiety help online instead.
What is Online Therapy?
Online therapy is just like traditional face-to-face therapy. You speak about your problems with a trained professional, they determine the root cause of the issues, and then they offer coping mechanisms.
The only difference is the mode of communication. Traditional therapy sessions are conducted in the therapist's office while online sessions are conducted online through chat, email, video call, or phone call.
Many patients wonder if online communication is really as effective as traditional therapy but the latest research into the matter indicates that yes, they are just as effective.
How to Get Anxiety Help Online?
Getting help online is fairly straightforward. You just need to find a reliable eTherapy platform to get the best results. Here are some tips to consider:
1. Reputation
The best thing about online therapy platforms is that all the information about their services are available online. You can just type the platform's name and find a lot of details regarding the service.
It is best to read a few reviews from people who have already tried the service. These reviews are often unbiased and will give you an insight into what you can expect. However, take these reviews with a grain of salt. Some patients have a bad experience with online therapy simply because they're not accustomed to the medium
Reviews are just a general guideline. They will tell you what you need to watch out for when you book a session with online therapists.
2. Try Free Counseling
Traditional therapy doesn't offer any free sessions. You are billed from the moment you step into the office whether you want to continue visiting the same therapist or not. Online therapy is different because you can try a few free days at the beginning.
Free sessions give you the time to experience what eTherapy is like without spending any money. You can see which mode of communication is suitable for you and whether the therapist is the right match.
Free sessions don't require any commitment. You can cancel the service at any time if you're dissatisfied with it. This is one of the biggest advantage of online therapy.
3. Give It Time
No therapy will provide immediate results. There is always an adjustment period before things start to go smoothly. It is important to attend a couple of sessions before you make a decision.
For example, if your first therapy session doesn't go well, don't give up on online counseling entirely. Attend another one or two sessions to get a real idea.
Most eTherapy platforms keep the first few days free so you can attend multiple sessions and contact your therapist a few times using different communication mediums. Be patient and you will see better results.
4. Commit to Therapy
Online therapy is only successful if you commit to it and take it seriously. Be honest during your conversations with the therapist, listen to their advice carefully, and implement their recommendations.
Therapy will only work if you put in the hard work as well. This is true for both traditional and online counseling.
When you seek anxiety help online, keep the points mentioned here in mind. If you find a good therapist, work with them over a long term and stay consistent with therapy. You will see a significant improvement in your quality of life and will be able to manage your anxiety effectively.
Disclaimer:
The views and opinions expressed in this post and any associated articles are those of the authors and do not necessarily reflect opinions or policies of eTherapyPro. These posts and articles are shared for your enjoyment and consideration. Read them or not at your sole discretion and liability. They are not intended to replace counseling services rendered by licensed professionals. Consult with your counselor before implementing any content from these articles into your life.