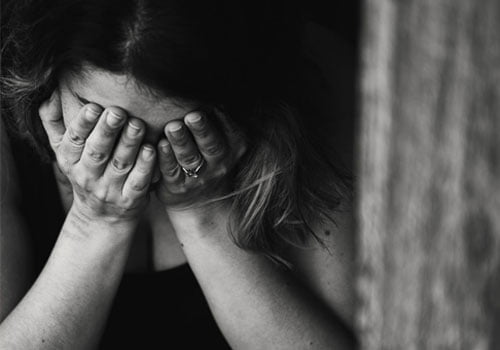 Love and compassion are very important elements in our life. Everyone wants someone to love them unconditionally. At the end of the day, everyone wants peace, love, and some attraction. The almighty God has given every one of us some special qualities and abilities. Just offer them to the world and believe in yourself. Do not live with the perception that you are small, you are incapable, you are not smart enough, or you are not good enough. Drop all such feelings from your mind. Do not get depressed, you will get a sufficient chance to succeed.
Have you identified your self-confidence?
It is important to have faith in your strength and abilities. If you lack self-confidence, challenges will bring more hurdles in your path. Examine when, where and how you need to adjust your mindset. Life is a game of mindset. Those who have confidence in themselves succeed in the long run. Every work is done for the first time. It is ok if you could not succeed. Failures are part of life, but we should not become disappointed.
Adjust your surroundings
The environment in which we live decides our actions. Surround yourself with good people who believe in you, who have full faith in you. There should be someone who can infuse self-confidence into your heart. Your self-esteem needs a big boost. Those who are confident easily win major battles, and for others, even small challenges are like tall mountains. Examine your attitude on a periodic interval. Bring positive change as and when necessary because it is very important. You can also go for online self-esteem counseling. Take help from a therapist who can help you to build confidence. Expel all the negative thoughts from your mind. Have courage, and it will help you to come out of the abyss.
Why is self-confidence so important in life?
Self-confidence is very important in life. It is a feeling that gives us courage, and slowly you will start feeling that you are worthy of some respect. It is also seen that when the level of self-confidence falls down, the overall well-being of life is also affected. People who have better self-confidence and self-esteem succeed in life. It is because they find good things about themselves. You must monitor the progress of your life. If you have any doubt, just analyze your shortcomings. You can beautify your personality through hard work and small adjustments. It is often seen that people with low self-esteem have doubts on their capabilities, and they feel shame in public. They often end up criticizing themselves, which is not good. If you have low self-esteem, it is a clear indication that you are suffering from depression and anxiety. Do not allow such feelings to overtake your mind. Look for an online doctor for anxiety treatment. People who wish to improve their low self-esteem must meet a therapist.
Recognize the problem at the early stage
It is important to recognize the problem at an early age. The people who have low self-esteem create a poor opinion of themselves. They compare their personality with others and then judge themselves as poor on various parameters. You must undergo online self esteem counseling and determine whether or not a problem exists. There are many who believe that they are completely helpless against the challenges. They prefer avoiding challenging situations to protect their honor. It is often seen that they rely on others for guidance. If left untreated with the passage of time, negative thoughts become so frequent that we start believing them to be true. This thought process can prove to be very damaging. So, come out of this mindset as soon as possible.
What can be the effect of low self-esteem on life?
The entire joy of life can finish
Some people stop enjoying their hobbies
Most of the time, the victim is sad, and finds himself/herself in a helpless condition
Self-destructing behavior such as neglecting hygiene
The feeling of anger overpowers our personality
The loss of productivity
The mind becomes worried and thinks regarding other people's opinions
The mind becomes unable to focus on key concepts
People who have low self-esteem avoid taking risks in life which are not good at all. There can be certain situations in life when you have to face challenges. Those who give up very early in life do not succeed. Poor self-esteem also impacts on social life as well. Some people try to earn love from others, and in the end, accept negative treatments which are not good at all. Many people avoid relationships because they believe that at the end they might get rejected. Social isolation is not good at all. Look for online self esteem counseling so that the situation can be handled. Mental health is seriously degraded due to poor self-esteem. Many people even consider extending physical harm to themselves, which is not good at all.
The parents and adults should not harshly criticize the children for their petty mistakes. People who lose their employment and love interest become depressed. If anyone in your knowledge is living life with negative beliefs, ask them to find the best treatment.
Disclaimer:
The views and opinions expressed in this post and any associated articles are those of the authors and do not necessarily reflect opinions or policies of eTherapyPro. These posts and articles are shared for your enjoyment and consideration. Read them or not at your sole discretion and liability. They are not intended to replace counseling services rendered by licensed professionals. Consult with your counselor before implementing any content from these articles into your life.