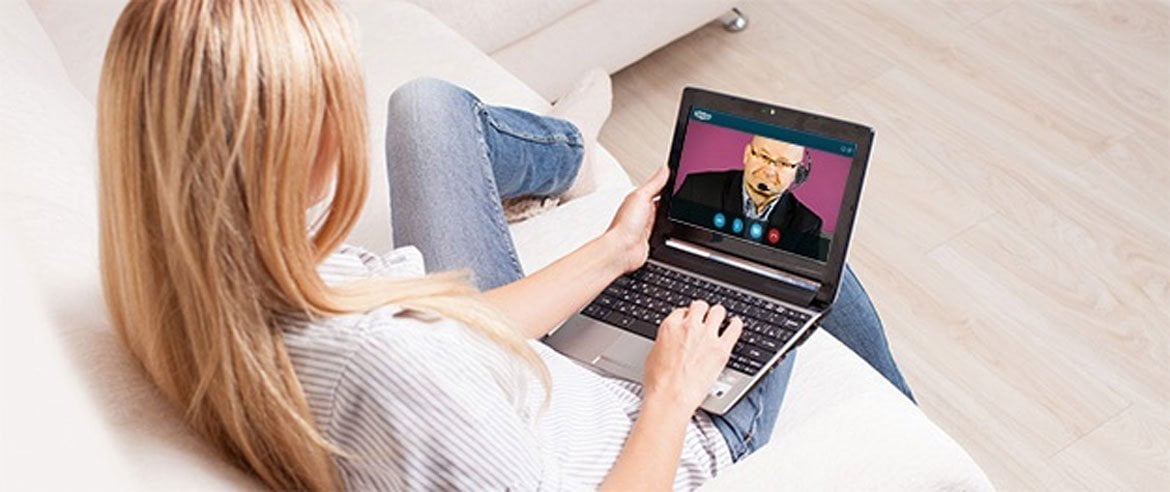 One reason that remote counseling has become so popular is that it simply makes access to therapy dramatically easier and more convenient. Studies have shown that therapeutic outcomes and patient satisfaction are nearly identical between video chatting and face-to-face counseling sessions, meaning that E-therapy is a great choice for nearly everyone. That being said, geographic considerations are the most cut-and-dry reason why someone might seek out E-therapy for the first time. Simply put, many parts of America may simply not have easy access to quality practitioners. For people in rural parts of the country or anyone lacking their own vehicle or easy access to public transportation, being able to engage in talk therapy from home means that getting help has become much easier. In the past, long transport times and/or limited providers put many people "off" from trying to seek professional treatment, but this doesn't have to be the case anymore. On a related note, people who desire a specific kind of counselor (eg. LGBTQ, African-American, other languages) have a much higher likelihood of finding exactly the right kind of therapist if they include online providers in their search. The same is true for clients who may have physical limitations that make getting to physical appointments difficult.
Online counseling may also be the right fit if you're struggling with a busy schedule, have a family, or simply need to save time for other reasons. For parents of young children, getting therapy at home means that childcare doesn't need to be a worry—something that can be a critical difference between whether or not therapy is realistic. E-therapy also eliminates the time and expense of commuting to appointments, while often allowing more scheduling flexibility than traditional practices, both of which can be great for busy students or professionals. Savings on childcare and commuting, along with the generally more affordable nature of E-therapy, can also mean that accessing therapy is finally a realistic option if online counseling is considered.
E-therapy is also a great choice for anyone else who is already comfortable with using video chat as a form of communication. Besides the practical considerations of distance and types of provider available, online therapy is also simply more convenient, and the idea of accessing therapeutic support online today is simply not as strange as it once may have been. For people with lots of experience communicating via the internet and smartphones, this form of communication is perfectly natural. In addition, many online therapy practices also offer extended access to the therapist via text message, a benefit that also may be appealing to people who are already using text messaging extensively in their lives.
If you have been experiencing Depression please start a FREE trial of online counseling and get help today.
Disclaimer:
The views and opinions expressed in this post and any associated articles are those of the authors and do not necessarily reflect opinions or policies of eTherapyPro. These posts and articles are shared for your enjoyment and consideration. Read them or not at your sole discretion and liability. They are not intended to replace counseling services rendered by licensed professionals. Consult with your counselor before implementing any content from these articles into your life.